Description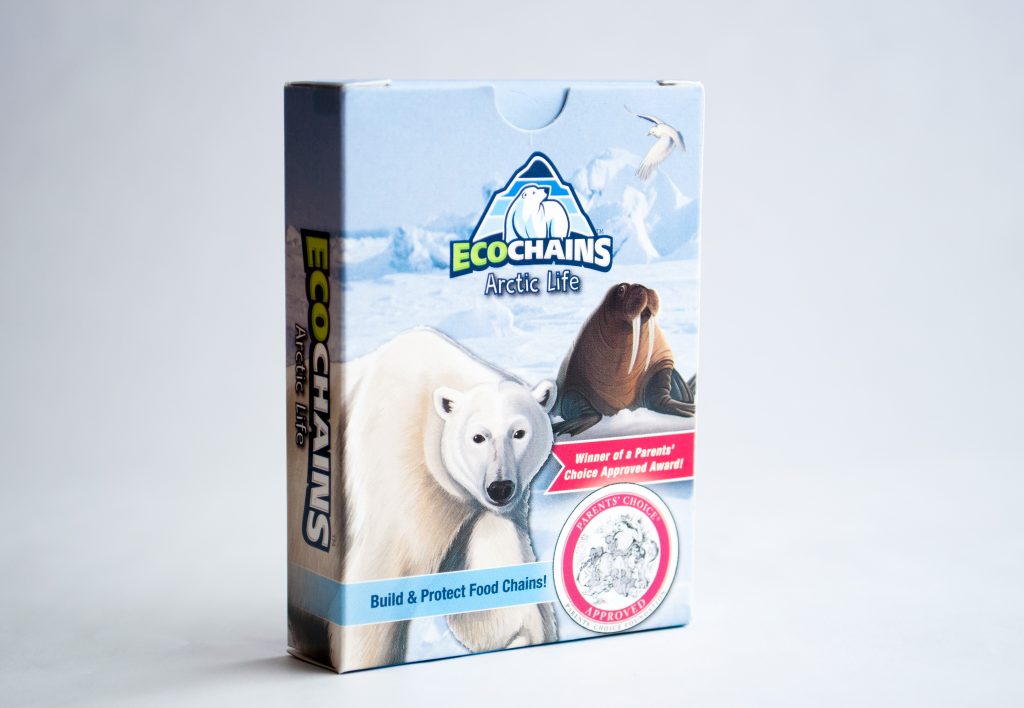 EcoChains: Arctic Life is a family-friendly card game of strategy & survival. Build food chains by connecting cards (predators to prey) and protect Arctic wildlife threatened by melting sea ice. For 2-4 players.
Aligned to Next Generation Science Standards — and incredibly fun.  Players might not even realize that they are learning!
Winner of the Parents' Choice Approved Award, EcoChains: Arctic Life is great for all ages! Family friendly, great for parties, game night, classrooms, or for parents to play with kids.
Easy to learn game includes beautiful animals including polar bear, ringed seal, walrus, narwhal, eider duck, arctic cod, and more!
Food web card game features 17 Arctic species and includes 10 sea ice cards, 37 species cards, 4 action cards.
Can be used for grades 3-12

NGSS aligned